"WE HAVE MOVED RIGHT ON THE GREEN, IN THE PUBLIC SQUARE OF FIRST AND MAIN."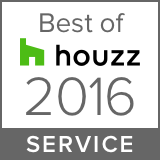 INTERIORS INC. HOPES TO BRING A TASTE OF NEW YORK TO DOWNTOWN HUDSON
by Tim Troglen | reporter Published: June 26, 2013 12:00AM
Hudson -- Residents looking to add New York-style flair to the interior of a Hudson home no longer has to hop a plane to the Big Apple to shop.
New York designs came to Hudson May 18 when Nadia Wearsch opened her boutique, Interiors Inc. at 234 N. Main St.
Wearsch, a designer from New York, and former NYC ballet dancer, offers customers a New York-style experience without leaving the downtown shopping area. The shop employees four people.
Boutique hours are Tuesday through Friday from 10 a.m. to 5 p.m. and Saturday 10 a.m. to 6 p.m. Appointments are also available.
Wearsch chose Hudson because it reminds her of a New England style town situated in Ohio.
"The town residents love their town and shop within its borders," Wearsch said. "It offers so many festivities and markets that really promote the local business. We live and love it here."
The three-story shop is "not a huge space but it is enough that shoppers can get a feel of what I bring to Hudson and northeast Ohio," Wearsch said.
"Most shoppers like what they see and want more, that's when I make an appointment to visit their space and create the design magic," she added.
The shop is in the former "Stems" location and is near Main Street Cupcakes. Wearsch owns the shop with her husband, Tom.
"The boutique has many pieces at various price-points from a chrome tray for a wedding gift to a gorgeous tufted leather couch," Wearsch said. "I also specialize in custom pieces with custom fabrics as well as bath and/or kitchen remodels."
Wearsch said she offers "my clients great prices simply due to my volume."
"I have many fabrics and samples on hand," Wearsch said. "I also carry many lighting options over 15 sconces on display and numerous chandeliers."
Wearsch described the shopping experience at her three-story boutique as an "inspirational journey" where customers will what their "space to feel like the store."
"It will have a NYC shopping experience where you will be offered a glass of wine while you shop in the evening as well as my design expertise as you figure out your space," Wearsch said. "I have created one of those boutiques where you want to purchase something just because the store is so inspirational."
Wearsch said her boutique brings New York City style to the area "but with respect to tradition and function."
"I created the kind of store that when you show up to a party and give a Interiors Inc. box, people get excited," Wearsch said.
Wearsch, while going to school for business, said she has loved furniture design since she was a teenager.
"My design philosophy: inspiration [is] within reach," she said. "Each of your living spaces should move you in some way."
Wearsch said the goal of design is to use pieces that are "either modern or classic, suffused with bold colors and proportions to bring a graceful blend of sophistication and irreverence to their spaces."
"However, comfort and function must not be overlooked, they are essential elements in any design," she added.
Wearsch said her favorite aspect of design is "working with clients that are originally apprehensive about design and watching them over time become infected with how fun and amazing it could turn out --seeing my clients excitement and enthusiasm grow is the most rewarding part of my trade."
For more information visit www.interiors-inc-of-hudson.com.
Email: ttroglen@recordpub.com
Phone: 330-541-9435
Facebook: TimTroglenRPC
Twitter: @Trog_RPC